There is no doubt that antibiotic growth promoters have played an important role in animal production over the past decades. However, the current trend is to look for alternatives to antibiotics due to increasing antibiotic-resistance concerns.
Phyto-ingredients constitute one excellent alternative. They are plant–derived active compounds that are incorporated into the diets with the target to enhance the performance or the health of farm animals.
In broilers, the main function of phyto-active ingredients may vary with the age of the animal.
It is said that "everything that starts well, ends even better".
During the first week of life, growth is faster than ever. Chicks are supposed to increase live weight 4.25 times during the first seven days, from approx 40 g to 180 g. (Sklan et al, 2004).
The standard seven-day weight of the Cobb 500 has increased by 300% over the last 20 years. In the period 2008- 2012, the standard seven-day weight incremented by 8% (Dr. Annsofie Wahlstrom, Cobb Europe, 2013).
If a good weight at day 7 is achieved,
Broilers show better immunity.
Muscular tissues grow more during later stages of life.
Live weight, FCR and uniformity will be better at slaughter.
Each gram of live weight more at day 7th means 6 grams more of live weight at day 37th.
Development of intestinal structures starts before hatching and finishes around day 10. Chicory, cinnamon and other phyto-active ingredients are able to modify the morphology of the intestinal epithelium, by increasing the villus length and crypt depth, and thus amplifying the absorptive surface and the feed use.
On the other hand, the establishment of digestive flora begins at hatch and reaches equilibrium after 10 days. Together with the beneficial bacteria, there are other pathogenic species that, besides being the origin of disease, compete with the animal and with the beneficial microbes for nutrients. Phyto-active ingredients with bactericide activity, such as cinnamon, garlic or marjoram, eliminate these competing pathogens. Other plants, for example chicory, are natural prebiotics that boost the population of beneficial bacteria and therefore indirectly reduce the population of harmful microbes.
Using a combination of cinnamon and marjoram has a positive impact on the live weight of the broilers. Its results are evident since week 1, as can be seen in the table below.
Live weight (grams) of broilers fed with cinnamon and marjoram compared to control (normal diet).
Trial carried out in China, 2014.
Poor digestive health is one of the major problems in broiler production. Digestive problems reduce nutrient digestion and utilization, deteriorate overall performance (reduced body weight gain 5%; increased FCR 3%, and increase mortality (Van der Klis et al, 2010).
It is estimated that 57% of the broilers experience digestive disorders during the grower stage.
Diseases related to the abnormal growth of Clostridium species, such as necrotic enteritis, and diseases related to sudden change in the intestinal microbiota (feed passage, dysbacteriosis) are emerging as a consequence of the restriction of antibiotic growth promoters.
Feed passage is increasingly common in broiler operations worldwide. The signs of the disease are visible from day 15th but alterations in the digestive flora start around day 10th, as we described in a previous blog post (link).
Cinnamon, marjoram or garlic have proven to be natural bactericides that are able to maintain a healthy digestive flora and to reduce the load of pathogenic microorganisms in case of dysbacteriosis. Unlike antibiotics, they do not exert a germicidal action which can reduce the numbers of useful microbes. A practical case on how to use phyto-active ingredients in a case of feed passage can be seen here.
Consumers worldwide are increasingly demanding healthy meat and producers need to be very careful with antibiotic residues.
During the finisher period, phyto-active ingredients can safely be used to replace antibiotic growth promoters, maintaining a healthy digestive function until slaughter. On the other hand, using phyto-active ingredients also contributes to improve the productive parameters of the farm.
Comparison of FCR for broilers fed with cinnamon and marjoram compared to control (normal diet). Data coming from trials carried out in China, 2013-2014.
PRODUCTS OF CHOICE
GrowthPlus©, premix powder, is a combination of phyto.active ingredients, organic acids and mycotoxins binders. Its carefully studied composition makes it the ideal product to provide beneficial plant ingredients through feed and to avoid problems caused by mycotoxicosis.
PlusProtect Digestive© is a liquid cocktail of phyto.active ingredients, is designed to easily administer beneficial compounds through drinking water in cases of immediate need, or when feed intake is low because there are diseases that reduce consumption.
CONCLUSIONS
Phyto-active ingredients have many benefits to offer in all broiler stages, being in many occasions better than pharmaceuticals.
Use of plant-based products contributes to a safer and more productive broiler meat production.
Literature available upon request.
Images: Pictures of the chicken, ©Shutterstock, modified by PlusVet Animal Health®.
All the other pictures, © PlusVet Animal Health®.
Certain health statements may not be applicable in your geographical region. Product claims may differ based upon your government requirements.
Copyright © 2014 PlusVet Animal Health.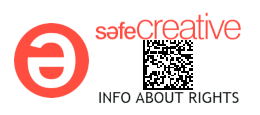 For more information on this topic and on our products, do not hesitate to contact us through info@plusvet.eu
Share the post "3 reasons to use phyto-active ingredients during the life of a broiler"