Essential oils relieve heat stress through 3 main mechanisms of action
Heat stress occurs when the amount of heat produced by an animal surpasses the animal's capacity to dissipate the heat to its surrounding environment. It is associated with increased mortality, digestive problems, metabolic imbalance, muscle dysfunction and impaired productivity across species.
Follow the links to learn more about the effects of heat stress in poultry and swine.
Essential oils relieve heat stress through 3 main mechanisms of action:
1. Essential oils improve oxidative status
Heat stress stimulates the release of corticosterone and catecholamines, initiating lipid peroxidation in cell membranes and causing excessive production of free radicals (superoxide anion radicals, hydroxyl radical, hydrogen peroxide and singlet oxygen).
Oxidative stress impairs animal health and performance, as well as is the cause of the reduced feed intake.
The traditional approach to improve oxidative status has been the administration of antioxidant vitamins, mainly vitamins A, C and E, at the following recommended doses:
Broilers: 15000 IU vitamin A/kg feed, 250mg vitamin C/kg feed, 125-250mg vitamin E/kg feed.
Layers and breeders: 15000 IU vitamin A/kg feed, 200-400 mg vitamin C/kg feed, 125-250mg vitamin E/kg feed.
Swine: 200 mg vitamin C/kg feed, 500 vitamin E/kg feed
Dairy cows and beef: 20 g vitamin C/100 kg live weight
Goats and lambs: 200 mg vitamin C/kg feed
Antioxidant vitamins can be successfully replaced by natural antioxidant compounds in the prevention and treatment of the effects of heat stress.
ORAC (Oxygen Radical Absorbance Capacity) test is a method of to determine the antioxidant potential of a range of substances found in nutraceutical, pharmaceutical and food products. The higher the ORAC value, the better is the ability of the substance to inhibit oxidation.
As shown in the table above, essential oils and plant-derived compounds like curcurmin have an ORAC value similar or in many cases higher than antioxidant vitamins, and such antioxidant power explains the ability of essential oils to relieve the metabolic negative effects of heat stress.
2. Essential oils add a fresh flavor to drinking water for an instant relief
Certain chemicals of natural origin, such as menthol (from peppermint) and eucalyptol (from eucalyptus), are able to trick the brain into thinking that the area where menthol or eucalyptol are applied to is cold; even though in fact, the temperature is the same as it was before.
Menthol and eucalyptol bind with cold-sensitive receptors, called TRPM8, in the mouth, nose or skin; making them more sensitive than normal and triggering the feeling of a cold sensation.
When given orally, even after the animal has swallowed, some menthol and eucalyptol remain in the mouth and keep the nerves activated.
Due to this refreshing sensation it has been shown that behavior related to heat stress, such as wing lifting, panting and lack of appetite, is relieved.
3. Spraying essential oils in the air has a refreshing effect
Essential oils can be added to the water of the evaporative cooling systems or sprayed into the environment of the farm, to get a clean, refreshing and relaxant scent.
In this way, the essential oils arrive to the animals through respiration, and they activate the TRPM8 receptors as described in point nº 2, ameliorating the behavior related to heat stress.
In conclusion
No single additive alone can restore health and performance during heat stress. Along with feed formulation, feeding management and ventilation adjustments, essential oils improve the antioxidant status of the animals and give an instant cold sensation that reduces the behavior related to heat stress.
It is also advisable to give an extra supplement of vitamins and electrolytes to drinking water (SupraPlus©).
Products of choice
PlusBreathe© is a liquid cocktail of refreshing essential oils to be given by drinking water and intended for all species and ages. It can also be sprayed in the air of the farm. Our experience shows that spraying the product in the air of the farm or giving it by drinking water helps the animals to feel fresher and to overcome the problems associated with heat stress. Contact with us for more information on the use of the product.
SupraPlus© is a liquid mix that contains essential oils, electrolytes, rapidly absorbed sugars and vitamin E, and will be helpful to restore digestive balance during heat stress.
Copyright © 2018 PlusVet Animal Health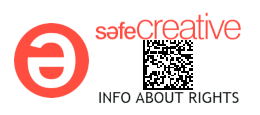 Artwork of the desert and thermometer found in Freepik.com
Certain health statements may not be applicable in your geographical region. Product claims may differ based upon the requirements of your government.