One of our core missions ​​is to provide practical solutions to real problems of poultry farms.
A few weeks ago we wrote a post on signs and possible causes of the presence of undigested feed in poultry droppings, that you can read here. Today we would like to give a practical example of how a synergistic mixture of cinnamon and marjoram improves the functioning of the digestive system in a severe feed passage outbreak caused by dysbacteriosis.
DESCRIPTION OF THE CASE
The feed passage outbreak happened during winter 2013-2014 in two different farms located in the same area.
The broilers showed the following signs:
Droppings contained undigested feed visible to the naked eyes and had orange color.
Birds were poorly pigmented and the flocks lacked of uniformity.
Feed intake was low.
Intestines were congested.
There were severe erosions in gizzard.
Droppings contained undigested feed visible to the naked eyes
Sometimes, droppings were also watery.
Severe gizzard erosions
In each of the two affected farms, one house was administered a cocktail of cinnamon and marjoram extracts through drinking water (PlusProtect Digestive©) for one week. Other houses were not treated. We observed flock status, appearance of feces, feed intake and necropsy findings before and after the administration of PlusProtect Digestive©. Alive weight and mortality were recorded some days after the experiment.
RESULTS
Farm nº 1.
The experiment started at day 21th.
Farm nº2.
The experiment started at day 15th.
IN CONCLUSION
The combination of cinnamon and marjoram, contained in PlusProtect Digestive©, thanks to its microbiocide and antioxidant effect, has a very positive effect on the functioning of digestive system and the productivity parameters during feed passage outbreaks.
Mr. Qi BaoHuai, Sales Representative, qibaohuai@plusvet.eu
All images belong to PlusVet Animal Health©.
Certain health statements may not be applicable in your geographical region. Product claims may differ based upon your government requirements.
Copyright © 2014 PlusVet Animal Health.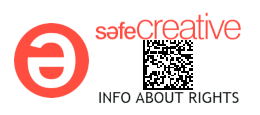 For more information on this topic and on our products, do not hesitate to contact us through info@plusvet.eu
Share the post "Practical case: Advantages of using phyto-active ingredients during a feed passage outbreak"