Phyto-active ingredients allowed the production of a healthier rabbit meat and boosted the economic benefits of the farm
From the nutritional point of view, rabbit meat is tasty and easily digested, with interesting nutritional and dietetic properties that make it highly suitable for healthy diets.
Weaning is the most critical period in rabbit farming and it is associated with a higher occurrence of digestive disorders. Antibiotic growth promoters are used as the standard prevention strategy on many commercial farms. However, the routine use of antibiotic drugs is restricted, not only due to the ban on antibiotic growth promoters in some countries, but also by the increasing consumer concern about antibiotic use in livestock.
Therefore, feed additives with the potential to control digestive problems, such as combinations of phyto-active ingredients with organic acids, are considered as a promising alternative. The positive effects of phyto-active ingredients on rabbit production had already been demonstrated in this trial and this trial (see links).
CONDITIONS OF THE TRIAL
The trial took place in 2015 in a commercial farm, from day 36th of life until day 68th.
The rabbits, within the same house, were divided into two different groups:
Trial group: a combination of phyto-active ingredients plus organic acids was added to post-weaning feed. The feed did not contain antibiotic growth promoters.
Control group: with antibiotic growth promoters.
All other parameters related to feed composition, management, health programs, etc were the same for both groups.
RESULTS
CONCLUSIONS
The group that was fed with phyto-active ingredients plus organic acids showed better productive parameters, demonstrating that it is possible to successfully replace antibiotic growth promoters with natural alternatives. Moreover, the economic benefit of the trial group was 10.5% superior than control group.
PRODUCT OF CHOICE
GrowthPlus©, premix powder for poultry, rabbits and aquaculture, is a combination of phyto-active ingredients, organic acids and mycotoxins binders. Its carefully studied composition makes it the ideal product to provide beneficial plant ingredients through feed and to avoid problems caused by mycotoxins.
For more information on this topic and on our products, do not hesitate to contact us through info@plusvet.eu
Copyright © 2016 PlusVet Animal Health, registered trademark.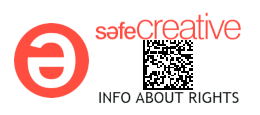 Picture of the rabbit found in Freepick.com. Picture of the green leaf found in Stockvault.com
Certain health statements may not be applicable in your geographical region. Product claims may differ based upon the requirements of your government.
Share the post "Another success case about replacing AGP with phyto-active ingredients in rabbit feed"