The period immediately after weaning is an important time in piglet's life and has a big impact on future performance. Healthy piglets that are eating and growing well will not suffer the "post-weaning growth gap" and will reach market weight faster.
PlusVet Animal Health ® developed PlusProtect Digestive©, a liquid cocktail of phyto-active ingredients with bactericidal affects, that has been proven to have a positive impact on the digestive function of weaned piglets.
A number of large farms are already using PlusProtect Digestive© in post-weaning period, replacing more traditional products such as antibiotics or multi-vitamins, and achieving satisfactory results in terms of health and productivity.
1. CONDITIONS OF THE TRIAL

1.1 Materials
1.1.1 Animals
The trial is conducted in two houses in the same farm, each house hosting one repetition.
House 1 (repetition 1) has piglets weaned at day 27th, 177 pig as the experimental group and 178 pigs as the control group. House 2 (repetition 2) has piglets weaned at day 23rd, 181 pig as the experimental group and 173 pigs as the control group.
1.1.2 Products
PlusProtect Digestive©, contains marjoram and cinnamon.
The piglets of trial and experimental groups are administered antibiotic injections under veterinary criteria whenever there is severe diarrhea.
1.2 Methods
1.2.1 Experimental groups are administered PlusProtect Digestive© every day through drinking water.
1.2.2 Management, nutrition, health programs, housing conditions, etc are the same for both trial and control groups of each repetition.
1.2.3 Duration of the trial: 11 days.
2. RESULTS
Repetition 1
Repetition 2
3. CONCLUSIONS
Using PlusProtect Digestive© in the post-weaning period had a very positive impact on performance parameters, improved digestive functioning, reduced the use of antibiotics and brought economic benefits to the farms.
Moreover, the use PlusProtect Digestive© could also benefit the future performance of the animals: several studies demonstrate how the average daily weight gain during the first week post-weaning impacts the performance in later stages:
Following the data described in the table above, we calculated that the potential savings of the groups treated with PlusProtect Digestive© during fattening period would be 20 kg of feed per pig, which is approximately 9.6 USD/pig at the current price of feed for fattening pigs.
Mr. Du Zhaolin, Specialist in pig products, duzhaolin@plusvet.cn
Mr. Lin Zhongpeng, Customer support, linzhongpeng@plusvet.cn
New product!!!
SupraPlus® is a liquid cocktail for weaned piglets formulated with premium ingredients (phyto-active ingredients, electrolytes, rapidly absorbed sugars and vitamin E) to ensure that growth performance continues despite the challenges of infections and other adverse circumstances.
Copyright © 2014 PlusVet Animal Health.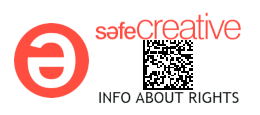 Certain health statements may not be applicable in your geographical region. Product claims may differ based upon your government requirements.
For more information on this topic and on our products, do not hesitate to contact us through info@plusvet.eu