Essential oils increased the benefits of the farm by 3.3%
Cold season is a terrible moment for broiler farms in our home market. Occurrence of respiratory diseases is high and mortality can rise to more than 10%.
Recently, we achieved another success by demonstrating the positive effects of essential oils in a farm with a history of severe respiratory diseases.
PURPOSE OF THE TRIAL
The purpose of the trial was to evaluate the effect of essential oils on productivity, mainly weight gain and cumulative mortality. Feed intake was not recorded due to the technical particularities of the farm.
Three houses, with 19000 birds/each, were used as trial groups and were administered essential oils. Two houses, with 19000 birds/each, were used as control groups.
All the other variables (management, health and feed programs, etc) were the same for all the houses.
After day 27th, mortality in all the houses started to rise. Several microorganisms were involved in the cause of the disease. Broilers were slaughtered at day 39th.
RESULTS
% Cumulative mortality
At slaughter, average mortality of trial groups is 2.07 points less than control groups.
Weight at slaughter
At slaughter, average weight of trial groups is 1.76% better than average weight of control groups.
Economic results
We calculated the total weight of live broiler (meat) produced on average in trial and control houses, considering cumulative mortality and weight/bird at slaughter.
The use of essential oils produced additional benefits of 0.10 USD/bird.
The return on investment was 4.6. (payback ratio for the use of the product).
If you want to learn more about the use of essential oils during respiratory diseases, follow this link.
For other success cases with essential oils, follow this link.
Jiang Weichi, Product Manager, jiangweichi@plusvet.eu
PRODUCT OF CHOICE
PlusBreathe© is a liquid cocktail of essential oils to be given by drinking water and intended for all species and ages. It can also be sprayed in the air of the farm. Contact with us for more information on the use of the product.
For more information on this topic and on our products, do not hesitate to contact us through info@plusvet.eu
Copyright © 2015 PlusVet Animal Health, registered trademark.
Picture of the oil drop and chicken, found in Freepik.com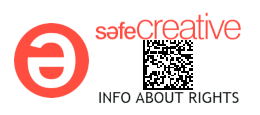 Certain health statements may not be applicable in your geographical region. Product claims may differ based upon the requirements of your government.
Share the post "Cut down your losses during respiratory outbreaks– Another case of success with essential oils"