Feeding phyto-active ingredients results in healthier and faster growing piglets
The role of the health of the sow is increasingly important to the productivity of the farms. Until recently, sow's health was primarily focused on obtaining more pigs per sow per year and reducing non-productive days, but we know now that it is possible to enhance the health status of piglets by improving the condition of the sow.
Phyto-active ingredients contribute to the health of the sow and impact indirectly on the health and productivity of the piglets in two different ways:
1) Enhancing digestive health of the sow
2) Improving its quality of milk and colostrum
RESULTS IN THE FARM
The trial takes place in 3 houses. Each house is divided into control group (normal feed) and trial group (trial group was given phyto-active ingredients, starting 1 month before farrowing until end of lactation). All the other health and management programs were the same.
Average results of the 3 houses
Feeding phyto-active ingredients during pregnancy and lactation showed a clear positive impact on:
Weight at weaning
Survivability from birth to weaning
Health status of the piglets
Daily diarrhea score of the piglets (from 0, normal feces, to 5, severe diarrhea)
Percentatge of successful mating one week after weaning.
The results are not statistically significant but show a positive trend in the following parameters: average weight of new born piglets and average days from weaning to oestrus.
CONCLUSION
The results of the trial confirmed that focusing on the digestive status of the sow during the final period of gestation and lactation is a practical way to prevent digestive diseases in piglets and enhance the general health of the litter.
Phyto-active ingredients also had a positive influence on the performance of the sow after weaning.
PRODUCT OF CHOICE
ReproPlus® is a combination of plant extracts, organic acids, oils rich in omega-3 and a cocktail of silicates, designed for pregnant and lactating sows and for ruminants of all ages.
For more information on this topic and on our products, do not hesitate to contact us through info@plusvet.eu
Copyright © 2016 PlusVet Animal Health, registered trademark.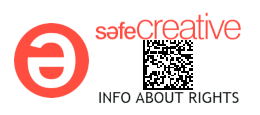 Certain health statements may not be applicable in your geographical region. Product claims may differ based upon the requirements of your government.
Share the post "Digestive function of the gestating sow impacts the health of the piglets until weaning"