The latest trial made in China this winter confirms that adding PlusProtect Digestive© to drinking water for all the life of the broilers results in better livability, weight gain and FCR. Besides, it reduces medication costs.
As a consequence, the economic output of the group treated with PlusProtect Digestive© was almost 17% better than control group.
CONDITIONS OF THE TRIAL
Trial house was fed PlusProtect Digestive© for all the life of the animal. Trial group did not receive any AGP during the first week.
Control group: Enrofloxacin during the first week.
All other health, nutritional and management parameters were the same for both groups. Antibiotics for respiratory or digestive diseases were administered to each house according to veterinarian criteria.
RESULTS
*European Efficiency Factor: gr. gained/day X % survival rate /Conversion X 10
* *Considering selling price of animals, cost of medication and average price of feed.
Mr. Jiang Weichi, Customer Support, jiangweichi@plusvet.eu
Certain health statements may not be applicable in your geographical region. Product claims may differ based upon your government requirements.
Copyright © 2014 PlusVet Animal Health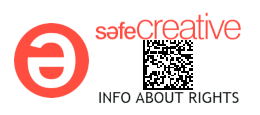 Image: Adapted by PlusVet Animal Health© from Shutterstock©, all rights reserved.
For more information on this topic and on our products, do not hesitate to contact us through info@plusvet.eu