Video summary of the article that we published here.
Products of choice
PlusBreathe© is our liquid cocktail of essential oils designed to give a refreshing effect to birds and to restore the antioxidant status of the animals. It is given by drinking water and can be also added to foggers and misters for a further refreshing effect.
PhytoMax© is our new liquid product, especially designed for laying and breeding poultry. It contains:
Chelated calcium with high bioavailability, that can be easily absorbed by the hen.
Zinc: Carbonic anhydrase is an enzyme required to form calcium carbonate during eggshell synthesis. The activity of this enzyme is reduced during heat stress.Supplementation with zinc increases the activity of carbonic anhydrase.
Manganese, that counteracts the negative effects of heat stress thanks to its antioxidant activity.

Copyright© 2021 PlusVet Animal Health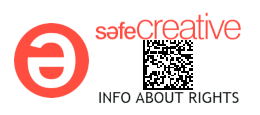 Certain health statements may not be applicable in your geographical region.
Share the post "In less than one minute: Negative effects of heat stress on layers and breeders"