Video summary of the article that we published here.
PRODUCTS OF CHOICE
PlusBind© is a mixture of carefully selected silicates intended for the prevention of diseases and productivity losses related to the presence of all types of mycotoxins. It is indicated in poultry, pigs, aquaculture and ruminants.

The silicates present in PlusBind© have a highly expandable molecular structure. This characteristic gives the product a wide surface available for the adsorption of mycotoxins and therefore allows a high effectiveness at lower doses (0.5-1 kg per ton of feed).

PhytoMax© is a combination of vitamins, chelated calcium, highly bioavailable microminerals and essential oils to be given through drinking water.

It is especially useful in cases of inadequate nutrient supply, low feed intake, high contamination by mycotoxins (together with our mycotoxin binder PlusBind©), stress, hot weather, episodes of high percentage of downgraded eggs, low fertility, poor hatchability, cage fatigue, rickets, and in general to boost the productivity of the birds.

Picture of Connective Tissue: Elastic Cartilage found here. Fumonisin found here.


Copyright© 2021 PlusVet Animal Health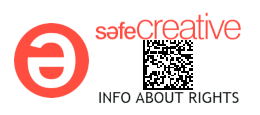 Certain health statements may not be applicable in your geographical region.
Share the post "In one minute: Contamination by mycotoxins and leg weakness in poultry"