Summary of the article that we published here.
Products of choice
PlusBreathe© is a liquid cocktail of refreshing essential oils to be given by drinking water and intended for all species and ages. It can also be sprayed in the air of the farm. Our experience shows that spraying the product in the air of the farm or giving it by drinking water helps the animals to feel fresher and to overcome the problems associated with heat stress. Contact with us for more information on the use of the product.

SupraPlus© is a liquid mix that contains essential oils, electrolytes, rapidly absorbed sugars and vitamin E, and will be helpful to restore digestive balance during heat stress.

GrowthPlus©, PigletPlus©, ReproPlus© (powders) and PlusProtect Digestive© (liquid) are our products based on plant extracts intended for gut health.

PhytoMax© is a combination of minerals with high bioavailability, vitamins and essential oils, intended for egg-laying poultry, that is useful to maintain egg quality and productivity during heat stress.


Copyright© 2021 PlusVet Animal Health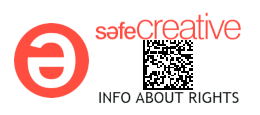 Certain health statements may not be applicable in your geographical region.