Our company, PlusVet Animal Health, is a joint venture that manufactures feed additives and animal health products in Qingdao, China.
Now we are looking for a veterinarian, specialist in poultry, who is willing to establish his/her residence in China to give technical support to our national and international clients. His/her day-to-day will consist of traveling, when necessary accompanied by a translator, to visit customers and to cooperate with them in general diagnostic and advisory tasks. He/she will also participate in seminars and trade shows.
Our ideal candidate:
Is a veterinarian and has at least 3 years of experience in poultry farms.
Is fluent in Spanish and English.
Is passionate, positive and outgoing.
Is willing to travel extensively in China and other Asian countries.
Easily adapts to new environments and open to learn about other cultures.
Our company will process the residence permit of the candidate. We offer a competitive salary and benefits package.

For more information, please send an email to info@plusvet.eu

Copyright© 2020 PlusVet Animal Health

Photo by Free To Use Sounds on Unsplash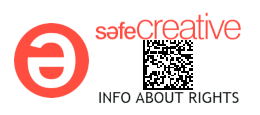 Certain health statements may not be applicable in your geographical region.
Share the post "International job opportunity: Spanish-speaking veterinarian for our technical service (poultry)"