Oral rehydration fastens recovery and cuts down mortality in challenged piglets
Being properly hydrated is crucial for the metabolism of all living organisms.
Likewise, nursery piglets need to stay hydrated at all moments in order to grow fast and stay healthy. However, as their metabolic rate is very fast and their body weight is low, they easily become dehydrated.
On average, the body of a nursery piglet contains a 50% of water. In very young and lean piglets, water can be up to 70%.
SIGNS OF DEHYDRATION
Pigs with dehydration can be easily identified by the following signs:
The piglet is thin and bony.
The animal urinates and defecates less than normal.
Very dry nose.
Sunken eyes.
Rough hair coat.
Pinch a fold of skin: If the fold remains elevated for more than a few seconds, the pig is dehydrated.
In severe cases, the animal cannot stand.
MAIN CAUSES OF DEHYDRATION IN THE NURSERY
Viral and bacterial scours are the main causes of dehydration during nursery period, especially when if they are accompanied by vomiting.
Stress by weaning is the second most important cause of dehydration. Immediately after weaning both water and feed intake are low. While water intake recovers quickly, feed consumption takes longer to get back to normal. During the period of low water intake, if the piglets face an outbreak diarrhea, dehydration appears easily.
Even if the negative effects of heat stress are more pronounced in heavier pigs (sows, growers and finishers), weaned pigs can also be affected. When the pig is heat stressed, it drinks up to six folds more than normal, but it also produces a high amount of urine and its feed consumption is reduced. Diarrhea often appears. There is a big loss of electrolytes through urine and feces, which can lead to dehydration.
THE PRINCIPLES OF ORAL REHYDRATION
During digestion, water and sodium are secreted into the upper part of the small intestine, to help digestion of feed. Nearly all of this secretion is later reabsorbed in the lower part of the intestines in order to keep the sodium levels in the body constant.
When diarrhea occurs, the sodium-rich intestinal secretions are lost before they can be reabsorbed, leading to electrolyte imbalance and dehydration.
The physiological basis of oral rehydration therapy is that sodium needs glucose to be absorbed into blood. Without glucose, the products based on electrolytes cannot be used by the animal to fight dehydration.
Therefore, best oral rehydration solutions contain glucose, electrolytes, an agent to promote electrolyte uptake in the intestine and an alkalinizing compound to compensate the acidosis that often accompanies diarrhea. A good product should also have an osmolality similar to, or less than that of plasma.
SPEEDING UP RECOVERY WITH ORAL REHYDRATION
Products for oral rehydration are very useful in cases of mild and moderate dehydration caused by diarrhea, weaning or heat stress, helping to speed up recovery and to reduce mortality. They should be given until pigs no longer show symptoms of the disease.
In severe cases, oral dehydration might not be enough and needs to be combined with other rehydration routes, that are often impractical in the farm (intraperitoneal injection; by stomach tube; rectal administration – on the condition that there is no diarrhea).
PRODUCTS OF CHOICE
ActiPlus® (for suckling piglets) and SupraPlus® (for weaned piglets) are carefully designed combinations of phyto-active ingredients, electrolytes, rapidly absorbed sugars and vitamin E, that will help to keep your piglets hydrated under any circumstance.
For more information on this topic and on our products, do not hesitate to contact us through info@plusvet.eu
Copyright © 2017 PlusVet Animal Health, registered trademark.
Picture of piglet and water drops found in Freepik.com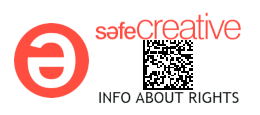 Certain health statements may not be applicable in your geographical region. Product claims may differ based upon the requirements of your government.