The latest trial made in China this winter confirms that adding GrowthPlus© to the feed of post-weaning rabbits results in less mortality and diarrhea occurrence, more weight gain and better FCR.
As a consequence, the economic output of the group fed with GrowthPlus© was more than 9% higher than control group.
CONDITIONS OF THE TRIAL
The trial took place in a commercial farm, from day 38th until day 53rd of life. (The rabbits were slaughtered at day 67th).
Rabbits were located within the same house and were divided into two different groups:
Trial group, GrowthPlus© added to post-weaning feed.
Control group: no treatment.
All other health, nutritional and management parameters were the same for both groups.
RESULTS
*Considering price of meat, cost of feed and cost of adding GrowthPlus© to feed in the trial group.
Ms. Qi Wenjuan, Sales Representative, qiwenjuan@plusvet.cn
Image: Adapted by PlusVet Animal Health©, Rabbit logo found in www.logoopenstock.com, all rights reserved.
Certain health statements may not be applicable in your geographical region. Product claims may differ based upon your government requirements.
Copyright © 2014 PlusVet Animal Health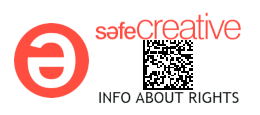 For more information on this topic and on our products, do not hesitate to contact us through info@plusvet.eu