ChampionPig© was officially launched on April 11th in Qingdao, China
Since the foundation of our company, we at PlusVet Animal Health are focused on customer benefits. Framed within this philosophy and thanks to our past experience on the use of natural products in pig farming, we designed ChampionPig©, a complete program from farrowing to the end of nursery designed to boost the economic performance of the farms.
ChampionPig© was officially launched on April 11th, during a meeting that took place in Qingdao, Shandong province, China. The meeting gathered our provincial distributors and sales managers related to pig markets in China.
During the meeting, we introduced the multiple benefits of the whole ChampionPig© program and went into details about the purpose and mechanism of action of each of the products on the program.
Afterwards, our pig line specialist, Mr. Du Zhaolin, talked about his practical knowledge with our flagship product ActiPlus©.
There was also a time for discussion, during which attendees were able to share the experiences and successes they have had with our products in their respective territories and to give suggestions for a better marketing and cooperation.
It was a great pleasure to be surrounded by our collaborators and to learn from their extensive field experience.
Teresa M. Agulles, Operations Director
For more information on this topic and on our products, do not hesitate to contact us through info@plusvet.eu
Copyright © 2015 PlusVet Animal Health, registered trademark.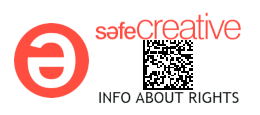 Certain health statements may not be applicable in your geographical region. Product claims may differ based upon the requirements of your government.