RATIONALIZATION OF THE MARKET OF MYCOTOXIN BINDERS
As a result of the irruption on the market of many products that claim to be mycotoxin binders, countries like China, Brazil or the European Union demand that the product is subjected to a series of tests (in vitro, in vivo, or both) in order to demonstrate its effectiveness. The objective of this policy is to help the user to choose a good quality product and not have to rely on the marketing information provided by the manufacturers.
Currently, Chinese regulation requires demonstrating the effectiveness of mycotoxin binders by in vitro binding tests. In vitro analysis of mycotoxin adsorption is a powerful tool for screening potential mycotoxin-detoxifying agents. If a sequestering agent does not adsorb a mycotoxin in vitro, it has little or no chance to be a effective mycotoxin binder in the farm (Diaz and Smith, 2005). However, one should keep in mind that a good result in the lab is indicative only and the place where the product should prove to be useful is inside the animal.
ADSORPTION OF AFLATOXINS AND ZEARALENONE
Aflatoxins are the easiest mycotoxins to adsorb, due to their aromatic and planar structure and the fact that they are relatively hydrophilic. Many mycotoxin binders show good binding results for aflatoxins (results obtained in LAMIC binder testing lab, Brazil; report published by the European Food Safety Authority, page 58).
AFLATOXIN B1
In contrast, zearalenone is one of the most difficult mycotoxins to adsorb, for all kind of binders (aluminosilicates, yeast cell walls, activated carbon, bacteria and synthetic polymers). This is due to its large, macrocyclic and hydrophobic structure.
ZEARALENONE
Only 23% of the mycotoxins binders that claimed zearalenone binding have been approved in Brazil (link to the results obtained in LAMIC) and nowadays there is no binder in European Union approved for zearalenone. In the report published by the European Food Safety Authority (link to the report, page 58), it can be seen that, on 22 mycotoxin binders analyzed, only 9 were able to adsorb more than 80% zearalenone in vitro.
Within the whole Chinese market, PlusBind© and PlusBind Bio© are the products that guarantee the highest adsorption of zearalenone, more than 82%. The result was confirmed during the registration and verification of the two products in the Feed Quality Supervision and Testing Center of Jinan, belonging to the Ministry of Agriculture of China.
PlusBind© and PlusBind Bio© also show an excellent in vivo performance in the swine farms that are using our products regularly.
Find more information about PlusBind line here.
TOXICITY OF ZEARALENONE IN THE FARM
Zearalenone is a mycotoxin produced by fungi of the genus Fusarium sp. It shows reproductive toxicity in swine, affecting gilts (enlarged udder, swelling or prolapsed of uterus and vulva, atrophy of the ovaries), boars (enlarge udders and atrophied testes) and sows (abnormalities of reproductive cycle, abortion, stillbirths, reduced litter and piglets with poor health). In ruminants, zearalenone causes infertility, reduced milk production, and hyperestrogenism. Poultry are not sensitive to this mycotoxin.
Certain health statements may not be applicable in your geographical region. Product claims may differ based upon your government requirements.
Copyright © 2014 PlusVet Animal Health.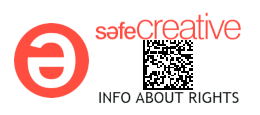 For more information on this topic and on our products, do not hesitate to contact us through info@plusvet.eu