A combination of PigletPlus© and SupraPlus©
Weaning is a traumatic time for the young piglet, as the animal faces sudden social, environmental and nutritional stressors. During the first 3 to 4 days post-weaning, it loses weight and may not consume enough feed or water to meet its needs. As a consequence, immediately after weaning there is a significant slowdown on the growth rate, that drops below the genetic potential of the animal.
Shortening the post-weaning gap results in many productive and economic benefits, such in a 10% better daily weight gain during the whole nursery period; 7% savings in feed during the nursery and fattening periods; and 8 to 14 days less needed to reach market weight.
Within our ChampionPig© program, that focuses on pregnant and lactating sows and piglets until the end of nursery, we have designed a combination of products (PigletPlus© and SupraPlus©) to be used immediately after weaning to promote growth.
In the following trial, the effects of our program have been confirmed.
Conditions of the trial
Animals: post-weaning piglets, from day 21th to 30th of age.
Feed: starter feed coming from the same manufacturer and same batch for trial and control groups. Trial group has been added PigletPlus©.
Health programs: The trial group was treated with SupraPlus© in the drinking water. Other health products were the same for both groups.
Management conditions: the same for trial and control groups.
Feed intake was not possible to record due to technical reasons.
Results
Conclusions
The ChampionPig© program (combination of PigletPlus© in feed and SupraPlus© in drinking water) resulted in a 28% better weight gain.
Average daily weight gain in the ChampionPig© group was 292 g/day, compared to 228 g/day in control group. There are many studies that relate a higher average daily weight gain post-weaning to a faster growth during nursery and fattening period, a better FCR during fattening and to less days needed to reach slaughter weight.
Products of choice
PigletPlus®, our synergistic blend of plant extracts and organic acids for piglets and fattening pigs, to be mixed in feed.
SupraPlus® is a carefully designed combinations of essential oils, electrolytes, rapidly absorbed sugars and vitamin E, to be given by drinking water.
Copyright © 2017 PlusVet Animal Health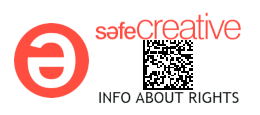 Certain health statements may not be applicable in your geographical region. Product claims may differ based upon the requirements of your government.
Share the post "Our ChampionPig© program in post-weaning piglets results in a 28% higher weight gain"