Average daily weight gain post-weaning is directly related to the performance until slaughter
Last trial made with PigletPlus© in a commercial farm confirms the effectiveness of PigletPlus© on the productive parameters during the first 10 days post-weaning. PigletPlus© is a combination of phyto-active ingredients and organic acids in premix powder.
During the test, both trial and control groups were located in the same house. Feed composition was the same for both groups, except for the trial group that was added PigletPlus©. All other conditions were the same for both groups.
The use of PigletPlus© resulted in a clear advantage in terms of weight gain, feed intake and FCR.
The most important parameter for the economical benefit of the farm is the average daily weight gain, which improved from 291 g (control group) to 384 g (with PigletPlus©). There are many studies that relate the average daily weight gain post-weaning to a faster growth during nursery and fattening period, a better FCR during fattening and to less days needed to reach slaughter weight.
The chart below, elaborated by M. Varley from data of Green Hill, 1999, shows the relationship between average daily weight gain post-weaning and the days needed to reach slaughter weight.
PigletPlus© is part of our ChampionPig© program, that allows your farm to slaughter the pigs an average of 7 days earlier, saving approximately 27 kg of feed per animal and reducing mortality by 60%.

For more information on this topic and on our products, do not hesitate to contact us through info@plusvet.eu

Copyright © 2015 PlusVet Animal Health, registered trademark.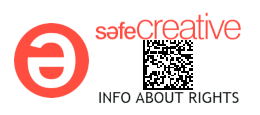 Certain health statements may not be applicable in your geographical region. Product claims may differ based upon the requirements of your government.
Share the post "PigletPlus© proves to boost feed intake and growth during post-weaning"