China is implementing a new Regulation on the Management of Feeds and Feed Additives (Regulation amended and adopted at the 177th executive meeting of the State Council on October 26th, 2011) with the aim to improve the quality and safety of feed and feed additives.
The new regulation came into force early 2013 and applies to both new businesses and existing ones, who must adapt to the new requirements, more stringent and demanding, in a period of two years.
PlusVet is the first mixed additives producer in China to obtain a manufacturing license under the new regulation and the only one in the whole country until today (2013/05/14).
We are very proud of our excellent and hard working team and deeply appreciate the technical advice and assistance we have received from every related party during these months.
We aim to do even better in the future and are confident that this new regulation will contribute to raise the standards of the Chinese food and feed industries, which already have a very bright future.
For more information, do not hesitate to contact us through info@plusvet.eu
Link to the page of the Ministry of Agriculture of People's Republic of China where PlusVet's license has been published.
Copyright © 2014 PlusVet Animal Health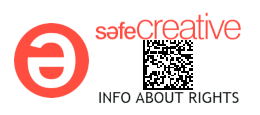 Share the post "PlusVet, the first mixed additives producer to get a license under the new and stricter Chinese regulation"