Take advantage of our expertise in the use of natural products
In recent years, the use of plant-derived compounds as performance and health enhancers as an alternative to chemical treatments is increasing. Plant-derived compounds have proved to be able to modify the flora of the rumen, improving productivity and maintaining digestive health, and also to be helpful during respiratory diseases. Combinations of plant-derived compounds and associations with organic acids, vitamins or electrolytes are extremely useful to ensure that performance continues despite the challenges of infections, cold weather and other adverse circumstances.
PowerRum© is a comprehensive program, adapted to the circumstances of each specie, based on European expertise in the use of natural products for ruminants. It includes powder products for digestive performance (ReproPlus©), liquid products for digestive performance (ActiPlus©, SupraPlus©), liquid products for respiratory performance (PlusBreathe©) and a mycotoxin binder (PlusBind©) with high binding capacity for the most relevant mycotoxins affecting ruminants.
Main features of PowerRum©
PowerRum© is a program based on natural products intended for dairy cows, meat producing cattle, calves, horses, goats and sheep with the following targets:
Prepare the pregnant females to deliver healthy and fast growing offspring.
Promote milk production and increase milk quality.
Ensure well-being and fast growth in new born ruminants.
Avoid drops of productivity during weaning, changes of feed and other stressful moments, such as transport.
Restore productivity in case of digestive or respiratory problems.
Avoid the pernicious effects of mycotoxins, by using mycotoxin binders with high binding capacity for the most relevant mycotoxins affecting ruminants.
We are experts in the application of natural products in ruminants.
What else can we do for you?
We study your case and provide a practical solution to improve health and productivity in a natural way.
We help you to diagnose with our analysis service.
We assess the risk of mycotoxin-related problems in your feed and levels of aflatoxin B1 in milk.
For more information on this topic and on our products, do not hesitate to contact us through info@plusvet.eu

Copyright © 2015 PlusVet Animal Health, registered trademark.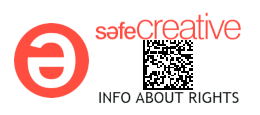 Certain health statements may not be applicable in your geographical region. Product claims may differ based upon the requirements of your government.
Share the post "PowerRum©, comprehensive natural program for outstanding productivity in ruminants"