In many countries where the use of antibiotics for disease prevention has not been restricted, as is the case in China, the replacement of antibiotics with natural products looks almost like a utopia, at least in commercial farms.
This trial demonstrates that it is perfectly possible in real farming conditions to use phyto-active compounds in order to maintain proper functioning of the digestive system after weaning and that their use has several clear advantages:
Phyto-active compounds have a slower action but their overall results are better.
Natural oils of certain plants, like cinnamon, stimulate feed intake.
At weaning, the intestinal flora is not balanced. Antibiotics can eliminate beneficial microorganisms and hamper bacterial re-balance. Phyto-active compounds do not have any negative effects on the natural intestinal flora of the piglets.
CONDITIONS OF THE TRIAL
Commercial farm. Post-weaning piglets, weaned at day 21.
Trial group was administered PlusProtect Digestive © (cocktail of cinnamon and marjoram) through drinking water from day 21st to day 29th.
Control group was administered antibiotics and a multivitamin product.
RESULTS
Regarding productive parameters, in a period as short as 8 days significant improvements in weight gain, feed intake and FCR in the trial group can be seen.
Compared to control group, animals that were fed PlusProtect Digestive© had better digestive health, showing an average percentage of animals with diarrhea 17% better than the pigs treated with antibiotics and vitamins.
Mr. Du Zhaolin, Specialist in pig products, duzhaolin@plusvet.cn
Mr. Lin Zhongpeng, Customer support, linzhongpeng@plusvet.cn
New product!!!
SupraPlus® is a liquid cocktail for weaned piglets formulated with premium ingredients (phyto-active ingredients, electrolytes, rapidly absorbed sugars and vitamin E) to ensure that growth performance continues despite the challenges of infections and other adverse circumstances.
Image found in 3ETCWallpapers and modified by PlusVet Animal Health ©
Certain health statements may not be applicable in your geographical region. Product claims may differ based upon your government requirements.
Copyright © 2014 PlusVet Animal Health.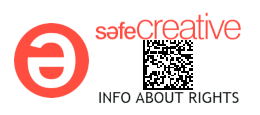 For more information on this topic and on our products, do not hesitate to contact us through info@plusvet.eu
Share the post "Practical case: Phyto-active compounds against antibiotics for the prevention of diarrhea in weaned piglets"