New born piglets may show toxicity signs related to zearalenone or aflatoxins
Mycotoxins are commonly present in swine feed. Pregnant and lactating sows are highly susceptible and mycotoxin contamination triggers a variety of clinical signs together with the worsening of productive parameters.
But the negative effects of mycotoxins are not limited to the sows themselves. Certain mycotoxins, like zearalenone, are able to cross the placenta barrier and arrive to the fetus during pregnancy. Other mycotoxins, like aflatoxins, are secreted through colostrum and milk, and may affect the new born piglet.
There are three main signs of mycotoxin toxicity in new born piglets:
1. Splayed legs syndrome
Splayed legs syndrome the most important cause of congenital lameness in suckling piglets. It is the impaired functionality of the back leg muscles immediately after birth, resulting in inability to stand and walk.
The cause of the syndrome is unclear, but it has been associated to high levels of zearalenone (more than 4 ppm) during pregnancy.
Zearalenone is not the only possible origin of the problem. Other possible causes are:
Porcine Reproductive and Respiratory Syndrome Virus (PRRSV) in the sow.
Induction of farrowing or short gestation lengths.
Low birth weight.
Slippery floor in the farrowing pen.
More common in the Landrace breed and in male baby pigs.
Deficiency of choline and methionine in the diet of the sow.
The determination of mycotoxin contamination in sow's feed can help to make a differential diagnosis.
2. Swollen external genitals in female new born piglets
Due to a very high feed contamination of zearalenone (more than 10 ppm) during pregnancy, the hormonal system of the new born female piglet is altered and shows red, swollen vulva at birth.
It must be taken in account that there is another possible cause of swollen vulva in new born piglets: a hormonal unbalance of the sow just before farrowing, with high estrogen levels. To make a differential diagnosis, it is necessary to observe the duration of the problem: if the swollen vulva disappears in 3 days or less, it is caused by hormonal unbalance in the sow. If it persists more than 3 days, the problem may be attributed to mycotoxins.
The determination of mycotoxin contamination in sow's feed can help to make a differential diagnosis
3. Liver necrosis and diarrhea
Aflatoxin B1 and B2 present in feed are metabolized by the sow and secreted through colostrum and milk in the form of aflatoxins M1 and M2.
When contamination by aflatoxins in sow's feed is higher than 500 ppb, the new born piglet may show signs of mycotoxicosis:
Liver necrosis
Bile duct hyperplasia
Immune dysfunction
Diarrhea
The determination of aflatoxin M1 and M2 in sow's colostrum and milk can help to confirm the diagnosis.
To sum up
Zearalenone and aflatoxins are the main mycotoxins that may affect new born piglets. A proper diagnose made by a veterinarian and the determination of mycotoxins in feed, in colostrum and milk will help to identify the origin of the problem..
Adding a good mycotoxin binder to sow feeds as a routine practice is necessary to reduce mycotoxin toxicity in suckling piglets.
Products of choice
Plusbind©, our line of mycotoxin binders, is the ideal choice to prevent mycotoxicosis in swine. PlusBind© binders are based on studied cocktails of silicates, providing an excellent and balanced binding capacity, better than binders based only on one silicate.
Copyright © 2017 PlusVet Animal Health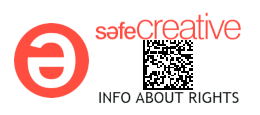 Certain health statements may not be applicable in your geographical region. Product claims may differ based upon the requirements of your government.