The optimum environmental temperature for raising broiler ducks is 16-22℃ and only within this range the best performance can be achieved.
When the environmental temperature is higher than 28℃, the ducks become heat-stressed: the normal physiological functions are altered, feed intake is reduced, feed conversion and growth rate worsen, the immune system is impaired and mortality increases.
Recently, a leading meat duck farm verified the effect of PlusBreathe© to counteract the effects of heat stress on ducklings from 1 to 16 days of age.
Circumstances of the case
The experimental animals were one day-old broiler Pekin ducklings, divided into two equal groups of 20 animals each, mixed males and females.
The birds were subjected to an environmental temperature and humidity equal to a Temperature and Humidity Stress Index of 160, during 10 h/day.
Trial group was administered PlusBreathe© added to drinking water, 24 h/day.
Control group didn't receive any treatment. All the other health, nutritional and management parameters, as well as the environmental conditions, were the same for both groups.
Weight gain, feed intake and feed conversion ratio were recorded.
Results
Ducklings that were administered PlusBreathe© weighed 15.4% more at the end of the trial, had a cumulative feed intake 9.1% higher and their FCR was 5.95% better.
There was no dead animal in any group during the trial.
The return on investment was 7.65:1, taking in account the price of the more meat produced, the costs of feed and the administration of PlusBreathe©.
Product of choice
PlusBreathe© contains essential oils with antiseptic, antioxidant, expectorant and natural mucolytic activity. It has a refreshing taste.
It is indicated to improve the functioning of the respiratory system and to mitigate heat stress in birds, ruminants, pigs and rabbits of all ages. It can also be nebulized in the farm environment. Contact us for more information about the use of the product.
Copyright© 2019 PlusVet Animal Health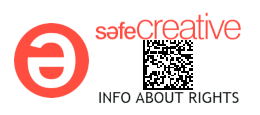 Picture of the duck found here. Artwork of the sun found here.
Certain health statements may not be applicable in your geographical region. Product claims may differ based upon the requirements of your government.
Share the post "Success case: PlusBreathe© promotes productivity in heat-stressed ducklings"