Recently, the Laboratory of Poultry Disease of the Guangdong Academy of Agricultural Sciences (GDAAS), located in Guangzhou, South of China, carried out an in vitro trial that confirmed the effectiveness of PlusProtect Digestive© against Salmonella sp.
The strain of Salmonella used in the test was isolated from the intestine of a Chinese local breed of broiler called "three-yellow chicken".
The conclusion obtained by the Guangdong Academy of Agricultural Sciences confirms the results achieved by our Product Development team in 2013 and supports the practical experiences that we have with PlusProtect Digestive© in the farms.
Salmonella in poultry is a global problem. It is an important food-born pathogen at it has been proven that maintaining a healthy digestive system helps to reduce the contamination of meat and eggs, thus contributing to a safer food chain. Besides, Salmonella is transmitted vertically from hens to chicks, causing diseases and productive losses.
Inhibition of Salmonella enteriditis in Muller Hinton Agar medium, by PlusProtect Digestive© at a the following doses: 1 ml/litre, 0.5 ml/litre, 0.25 ml/litre, control. Picture of the test carried out by our Product Development team in 2013.
Ms. Chen Yaqin, Purchasing and Product Development, chenyaqin@plusvet.eu
Picture in the header found here.
Certain health statements may not be applicable in your geographical region. Product claims may differ based upon your government requirements.
Copyright © 2014 PlusVet Animal Health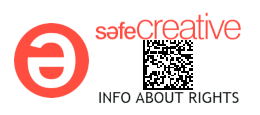 For more information on this topic and on our products, do not hesitate to contact us through info@plusvet.eu
Share the post "The "in vitro" effectiveness of PlusProtect Digestive© against Salmonella confirmed"