Our blog aims to share the daily problems of our customers and our vision on how to solve them
We are excited because recently the web portal Engormix published one article from our company blog, "5 numbers that will make you consider adding binders to fattening pigs feed".
Engormix is one of the world's leading websites dedicated to animal nutrition and farming. It was founded in 1999 with the purpose of creating a community catering to the agricultural industry, a nonexistent concept at that time in internet. Nowadays Engormix has reached the US, Europe, Asia, Africa, Portugal and Brazil and covers topics related to poultry, swine, ruminants, aquaculture, feed and mycotoxins.
Up to now Engormix published four articles from our company blog:
"Why mycotoxins make you lose the money that you invest in feed?"
"Can plant extracts replace antibiotic growth promoters?"
"The vicious cycle of necrotic enteritis in layers"
"5 numbers that will make you consider adding binders to fattening pigs feed"
The purpose of our blog is to share our daily experience: we write about the issues that concern our customers and about our solutions to solve them. It is part of our commitment to go beyond product selling: we aim to bring knowledge and technology to improve animal health and boost the profit of our customers.
We are very pleased that Engormix finds our articles valuable enough to be published in their portal and we wish they will be helpful to their audience and to the increasing visitors of PlusVet's website.
Cao Hongwei, General Manager
Copyright © 2014 PlusVet Animal Health.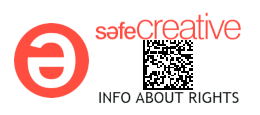 For more information on this topic and on our products, do not hesitate to contact us through info@plusvet.eu
Image of the computer from Freevectors.com
Share the post "Engormix, the international web portal on farming industry, published several of our blog articles"