The toxicity of mycotoxins in shrimps is less studied
The risk by mycotoxin contamination is often overlooked by the shrimp industry, but the reality is that shrimps are quite sensitive to mycotoxins and that the occurrence of contaminated feeds is high, especially in warm and humid climates.
Research shows that in Asia 95% of the samples of aquaculture feeds are positive to mycotoxins and that 80% are contaminated by more than one mycotoxin.
In the case of shrimps, it has been established that:
Shrimps are sensitive to aflatoxins. More than 20 ppb, if fed during 10 days or more, cause a reduction of weight gain and lesions in the hepatopancreas.
Concentrations of DON (vomitoxin) as low as 0.2 ppm reduce body weight, especially in adults.
From 0.5 ppm of fumonisins, necrosis of the hepatopancreas is observed.
T2-toxin at 0.2 ppm and cause lesions in the hepatopancreas and alterations of the immune system, like reduction of the hemocytes.
Zearalenone at 1 ppm produce the same type of lesions as T2 toxin.
Products of choice
Plusbind©, our line of mycotoxin binders, is the ideal choice to prevent mycotoxicosis in shrimps. PlusBind© binders are based on studied cocktails of silicates, providing an excellent and balanced binding capacity, better than binders based only on one silicate.
PlusBind© line are the most powerful mycotoxin binders in the market!
Watch a video about the characteristics of our mycotoxin binders here.
Copyright © 2017 PlusVet Animal Health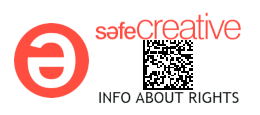 Pictures found in Freepik.com
Certain health statements may not be applicable in your geographical region. Product claims may differ based upon the requirements of your government.