Low blood levels of vitamin E may be impairing the health of your animals and the productivity of your farm
Vitamin E (or alfa-tocopherol) deficiency is an old problem in pig herds. It was widespread in pigs of all ages 50 years ago and today, in despite of all the advances in swine nutrition, it still causes health and productivity complications in young piglets for the reasons that we will discuss in this article. Deficiencies in older pigs are rare nowadays.
Nowadays, 1-2% mortality in young pigs is attributed to insufficient vitamin E levels. In post-weaned pigs, which are the most susceptible to this deficiency, mortality can reach up to 4%. In addition, the deficiency is associated with depression of the immune system and a higher occurrence of diseases such as Porcine Respiratory Disease Complex.
Piglets are born with a physiological deficiency of vitamin E
Regardless of the blood vitamin E levels of the sow, piglets are always born with low blood levels of this vitamin, due to a poor transfer across the placenta during pregnancy. Such low vitamin E status makes the new born piglet highly susceptible to deficiencies during suckling and post-weaning periods, if it does not receive the suitable dose of colostrum.
Piglet's blood alfa-tocopherol content increases dramatically after the consumption of colostrum, as colostrum is extremely rich in this vitamin. Mature milk contains less alfa-tocopherol E than colostrum, therefore the piglet depends mainly on the intake of a sufficient amount of colostrum to fulfill its needs.
An adequate supply to the new born piglet also depends on the vitamin content of colostrum and milk. When the nutrition of the pregnant and lactating sow is deficient in vitamin E or the body fat of the female is low, colostrum and milk will be poor in vitamin E. This problem is more common in older sows.
Deficiencies in post-weaning piglets
As exposed above, piglets arrive to weaning with a variable vitamin E status. After weaning, due to insufficient digestive enzyme secretion and gut imbalance, the pig is not able to absorb properly the tocopherol that is administered through feed. Therefore, the levels of tocopherol in piglet's blood decline fast during the first two weeks post-weaning, especially in fast-growing animals. Weaning is the most dangerous stage for vitamin E deficiencies.
Functions of vitamin E in swine
Immunity: vitamin E is related to the functioning of the immune system. Deficient piglets are more prone to diseases.
Antioxidant: In the biological membranes, vitamin E protects polyunsaturated fatty acids and other components from oxidation by free radicals. Heart muscular tissue is especially sensitive to oxidizing compounds, that's why heart disease is very usual in cases of vitamin E deficiency.
Metabolic processes: it is linked to the metabolism of selenium, vitamin C and certain amino acids.
Digestion and reproduction: it is related to the metabolism of digestive and reproductive muscular systems; sperm production; ovarian function.
Signs of severe vitamin E deficiency
Sudden death without any prior clinical signs.
Higher occurrence of diseases.
Pale skin.
Newborn pigs with severe vitamin E deficiency show toxic reactions to iron dextran.
Digestive ulcers.
On necropsy: pericarditis; pulmonary edema; pale muscles; haemorrhagic heart with pale muscles; enlarged and haemorrhagic liver.
Prevention of vitamin E deficiencies
Supplement the diet of the pregnant (especially the month prior to farrowing) and lactating sow with adequate levels of vitamin E.
Ensure that every new born piglet receives the suitable amount of colostrum within the first 6 hours of life.
Administer vitamin E to the new born piglet at birth with a product like ActiPlus©.
Supplement creep and starter feed with adequate levels of vitamin E and selenium. In case of vitamin E deficient animals, the effect of the supplementation through feed is slow, and it takes two weeks to restore adequate vitamin levels.
Administer vitamin E through drinking water during suckling and weaning periods, using SupraPlus©. This is especially useful to restore adequate levels of vitamin E in deficient animal in a faster way than through feed. Administration through drinking water is also especially beneficial at weaning, when animals do not eat much but always consume water.
Be careful with excessive vaccination during post-weaning period, because it may deplete the vitamin E storage of the animals.
Certain ingredients of the diet (polyunsaturated fats in diets as sources of energy, proprionic-acid treated corn) interfere with vitamin E in feed. Therefore, an overdose of tocopherol might be necessary.
Products of choice
ActiPlus® is a liquid cocktail for suckling piglets formulated with premium ingredients (phyto-active ingredients, electrolytes, rapidly absorbed sugars and vitamin E) to ensure that growth performance continues despite the challenges of infections, cold weather and other adverse circumstances.
SupraPlus® is a liquid cocktail for weaned piglets formulated with premium ingredients (phyto-active ingredients, electrolytes, rapidly absorbed sugars and vitamin E) to ensure that growth performance continues despite the challenges of infections, cold weather and other adverse circumstances.
For more information on this topic and on our products, do not hesitate to contact us through info@plusvet.eu
Copyright © 2016 PlusVet Animal Health, registered trademark.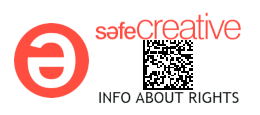 Certain health statements may not be applicable in your geographical region. Product claims may differ based upon the requirements of your government.

Share the post "Vitamin E deficiency in young piglets is more frequent than you think"