Together with the "Innovation team for the modernization of the poultry industry in Shandong Province", our company organized the "2020 Forum of Gut Health in Poultry", which took place on September 16th in Qingdao, China. Several experts and poultry breeders participated in the Forum and more than 100 customers attended the event.
Dr. Song Minxun, a researcher from the Poultry Research Institute of the Shandong Academy of Agricultural Sciences and lead expert of the team for the Modernization of the Poultry Industry in Shandong, reviewed the recent poultry outbreaks in Shandong and northern China, described the causes and provided practical solutions.
Dr. Sun Mingfei, Deputy Director of the Animal health Institute, Guangdong Academy of Agricultural Sciences, gave a talk about coccidiosis and clostridium enteritis.
Professor Song Zhigang, from the Shandong Agricultural University, explained the status of the antibiotic growth promoter ban in China and described the available alternatives.
Our colleagues Teresa M. Agulles and Cao Hongwei, talked about gut health in poultry and how plant extracts can enhance the three aspects of gut health and prevent diseases.
Ms. Jiang Qingrong, director of the poultry disease research institute of the company Sheng Dile gave a highly praised lecture on disease prevention and control in laying hens without antibiotic growth promoters.
Mr. Chen Xizuo, President of the Laying Hens Breeders Association of Qingdao shared the situation of the table egg market in Qingdao and outlined a set of proposals to improve the egg quality and branding strategy.
After a cheerful dinner, the Forum came to a successful conclusion. We are looking forward to meeting again next year and thank the "Innovation team for the modernization of the poultry industry in Shandong Province" for their valuable collaboration!


Copyright© 2020 PlusVet Animal Health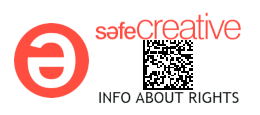 Certain health statements may not be applicable in your geographical region.