The magazine has published an article about digestive diseases in piglets.
The prestigious magazine Veterinary Orientation, in its January 2015 issue, has published the article "Control of piglet's diarrhea during cold seasons", written by PlusVet's Animal Health members and external collaborators. Veterinary Orientation is a leading Chinese magazine targeting the farming industry.
The article describes the main causes of piglet diarrhea during cold seasons and the strategies for treatment and prevention, especially those related to the use of natural phyto-active ingredients.
We are very pleased that Veterinary Orientation finds our articles valuable enough to be published and thank both the external collaborators and the editors of the magazine!
For more information on this topic and on our products, do not hesitate to contact us through info@plusvet.eu
Copyright © 2015 PlusVet Animal Health, registered trademark.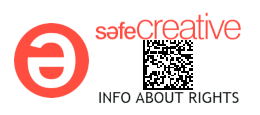 Certain health statements may not be applicable in your geographical region. Product claims may differ based upon the requirements of your government.