We took part in Petfood Forum China 2016, a conference focused on new trends and ideas
On August 17th we participated in Petfood Forum China 2016. This workshop took place in Shanghai together with the Pet Fair Asia 2016 and intended to bring new insights and innovation into the Chinese petfood industry.
Our Operations Manager, Teresa M. Agulles, discussed about the health benefits of adding plant extracts to cat and dog food and how natural products can bring differentiation and fast brand development to petfood manufacturers.
Chinese petfood market is one of the fastest growing in the world and we at PlusVet Animal Health work to bring innovative, safe and effective ingredients into the pet industry.
We thank the organization of Petfood Forum China 2016 and all the attendees!
For more information on this topic and on our products, do not hesitate to contact us through info@plusvet.eu
Copyright © 2016 PlusVet Animal Health, registered trademark.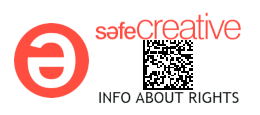 Certain health statements may not be applicable in your geographical region. Product claims may differ based upon the requirements of your government.