Phyto-active ingredients make a big impact on productivity and economical benefits
When we meet with feed formulators and pig farmers, one of their concerns is if the benefits that we advocate in our meetings and seminars will be truly translated into real benefits in their farms, which show very diverse circumstances regarding animal health and biosafety.
It is said that "by far, the best proof is experience". We are happy to share the experience of one farm who has been an early adopter of ChampionPig©, our program based on phyto-active ingredients.
This is a family-owned farm, with 500 sows. After using ChampionPig© for a period of time, they have observed the following improvements:
1) BENEFITS ON THE WHOLE FARM
Time to reach market weight has been reduced by 2 weeks on average.
Only in terms of less feed consumed, this reduction means savings of 17.36 USD per pig.
2) BENEFITS ON SOWS
Average live weight at birth has risen from 1.35 to 1.45 kg/piglet.
Number of piglets born healthy has improved by 15%.
Digestive function of pregnant sows of has improved and there are less cases of constipation. Better digestive health is directly related to more colostrum and milk production.
3) BENEFITS ON PIGLETS
Mortality from birth to end of nursery is reduced by 37%.
Weight at weaning (28 days) has risen from 7.5 to 8.1 kg on average.
There is less need of antibiotics during sucking and weaning periods.
The ChampionPig© program
ChampionPig© is a full program for sows and piglets, based on the use of phyto-active ingredients, with measurable impact on the performance of the whole farm, reducing mortality and allowing to improve weight at slaughter or to slaughter earlier.
Each stage has a special product with a formulation designed to meet the needs of the animal:
Through sow nutrition, we help to obtain more and healthier piglets.
Acting on piglet nutrition boosts growth inmediately, but also activates and prepares the metabolism of the animal for future productivity. In this way, during fattening, when the phyto-active ingredients are no longer given, the animals keep growing faster and being healthier. Another advantage about acting on piglet nutrition is that feed intake is low at this age and, as a result, it is cheaper than working on fattening pigs.
Get in touch with us for more information on the improvements that you can get with ChampionPig©. Write us to info@plusvet.eu
Recent market activities related to ChampionPig© program
Recently, the magazine "Guide to Swine Health" published an extensive article about the principles of application of phyto-active ingredients in pigs and the results obtained with ChampionPig© in Chinese farms.
Extensive article in the magazine "Guide to Swine Health"
Also, last September we took part in the Swine Expo 2015 in Xiamen, by giving a seminar called "Use of plant extracts in sows and piglets to improve the profitability of the whole farm".
Seminar in Swine Expo 2015, Xiamen
For more information on this topic and on our products, do not hesitate to contact us through info@plusvet.eu
Copyright © 2015 PlusVet Animal Health, registered trademark.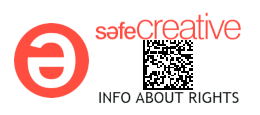 Certain health statements may not be applicable in your geographical region. Product claims may differ based upon the requirements of your government.
Share the post "A real case: how we helped our customer to slaughter his pigs two weeks earlier"