Top class productivity in your farm
Since the European ban of AGP in 2006, demand for alternative products that can be used as growth promoters and prophylactic agents is very high. Plant-derived compounds are extremely attractive because natural additives are compatible with the global trend of healthier and safer food and with the consumer opinion that "natural" things are desirable.
But plant-derived compounds have many other advantages. As a side effect of the use of antibiotics, there is a reduction of the population of healthy bacteria in the digestive system, which leads to a delay in growth. Plant-derived compounds maintain gut flora healthy and balanced, stimulate feed use and boost growth, often yielding much better productive results than treatments with AGP. Natural compounds usually show a wider spectrum of action than antibiotics, achieving higher efficacy in certain situations. Finally, plants stimulate feed intake and contribute to the well-being of the birds.
We at PlusVet Animal Health have expertise on the formulation and practical application of safe, standardized and highly effective products based on plants, that will help you achieve top class health and productivity.
LeaderChick©, naturally effective program from day 1 to slaughter, to be given through drinking water
Starters – Day 1 to 14
At hatch, many chicks are already contaminated with bacteria that can lead to poor productive results. Pathogenic bacteria may move from the digestive tract to blood and finally reach organs such as respiratory system. If not caught and addressed on time, the problem becomes considerably more difficult and costly to control.
The target of LeaderChick© program at this stage is to exert a positive action on the digestive flora and to reinforce the immune system.
Additional advice: Mycotoxins impair the response to vaccinations. Moreover, they increase the permeability of enterocytes, debilitating the barrier function of intestines, and allowing the migration of pathogens from gut to blood. The addition to feed of a binder with guaranteed efficacy, such as PlusBind© or PlusBind Bio©, is highly recommended.
Growers – Day 15 to 28
After 15 days of age, broilers suffer many problems related to gut flora imbalance, such as dysbacteriosis, necrotic enteritis and diarrhea. Moreover, around day 15th, viral infections in the trachea, that often they go unnoticed, deteriorate the natural defenses of the respiratory system.
The target of LeaderChick© program at this stage is to keep digestive flora balanced and to reinforce the natural defense mechanisms of the respiratory system.
Additional advice: Trichothecenes predispose to the development of coccidiosis, to infections by Clostridium and are also related with gizzard diseases. The addition to feed of a binder with high binding for trichothecenes, such as PlusBind© or PlusBind Bio©, is highly recommended.
Finishers – Day 29 to slaughter
During the finisher stage, there are two main goals: firstly, keeping the digestive tract healthy, avoiding the use of AGP that could lead to undesired residues in meat. Secondly, avoiding the onset of respiratory diseases, when the risk is greater due to a higher density of animals.
The target of LeaderChick© program at this stage is to replace AGP while maintaining productivity and to smooth the functioning of respiratory system, even in adverse environmental conditions.
Additional advice: During finisher period, feed intake increases, and with it, the risk of mycotoxicosis raises. Mycotoxins can impair productivity, reducing daily weight gain by 5-13%. Therefore, it is necessary to use a binder with guaranteed efficacy, such as PlusBind© or PlusBind Bio©.
Contact us for a program adapted to your farm.

We are experts in the application of natural products to broiler farms.
What else can we do for you?
We help you to diagnose with a necropsy service.
We provide an analysis service that determines the level of mycotoxins in your feed and its microbiological risks.
We study your case and provide a practical solution to reduce the use of AGP or to go AGP-free.
Products of choice
PlusProtect Digestive® is a liquid cocktail, rich in phyto-active ingredients, intended to all species and ages.

PlusBreathe© is a liquid cocktail of essential oils to be given by drinking water and intended for all species and ages. It can also be sprayed in the air of the farm. Contact with us for more information on the use of the product.

PlusBind® with its expanding structure and its high binding efficiency per gram of product, is the ideal solution to maintain health and productivity in despite of defective cereal conditions.

PlusBind Bio® is a highly effective mycotoxin binder with prebiotic effect, which will restore balance of digestive flora and promote the growth of Lactobacillus species. Lactobacillus species have been proven to exert a detoxifying activity on mycotoxins.

For more information on this topic and on our products, do not hesitate to contact us through info@plusvet.eu

Copyright © 2015 PlusVet Animal Health, registered trademark.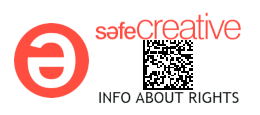 Certain health statements may not be applicable in your geographical region. Product claims may differ based upon the requirements of your government.
Share the post "LeaderChick©, the first world's comprehensive program based on natural ingredients, designed to bring extraordinary productivity to broiler farms."