Full program for farrowing and nursery periods, with measurable impact on the performance of the whole life.
Despite having one of the most restrictive legislations in the world on the use of antibiotic growth promoters and on animal welfare, European pig farms are the most productive in the world. Nowadays many farms reach 35 alive piglets/sow/year, and their new target is achieving 40.
The reason for this success is a combination of excellent nutrition, proficient management and rigorous biosafety.
With European know-how on the use of natural ingredients, we have designed a full program from farrowing to the end of nursery, that is able to deliver 5-10 kg more at slaughter, averaging 6.5 kg more, and a 60% reduction of mortality at the end of the nursery period.
Additional benefits:
– Small piglets are the most benefited from the program and catch up with heavier piglets.
– Earlier slaughter allows to save about 27 kg of feed per animal.
Return on investment of the whole program is 7.75:1.
With ChampionPig© you will
– Get more alive piglets at the end of the nursery period.
– Be able to slaughter earlier, or get heavier pigs at slaughter.
– Let your herd become healthier and highly productive.
Contact us to try ChampionPig© and be amazed by the performance!
For more information on this topic and on our products, do not hesitate to contact us through info@plusvet.eu
Certain health statements may not be applicable in your geographical region. Product claims may differ based upon the requirements of your government.
Copyright © 2015 PlusVet Animal Health, registered trademark.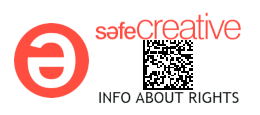 Image found in Freepik.com
Share the post "ChampionPig© , the world's first complete program from day 1 to end of nursery focused on economic performance"