Results of an in vivo test made in the Institute of Animal Health, Guangdong Academy of Veterinary Sciences, China.
In chickens, coccidiosis is one of the most important predisposing factors to necrotic enteritis. The lesions produced by coccidia release blood proteins to the intestine, that can be used by Clostridium perfringens as a substrate for growth. Likewise, the bird responses to coccidial infection by an increase of the production of the gastrointestinal mucus and Clostridium perfringens is able to use such mucus as a substrate to grow and increase in number.
The following trial was designed to test the effectiveness of GrowthPlus in birds that had been experimentally coinfected by coccidia (Eimeria necatrix) and Clostridium perfringens. It took place in the Institute of Animal Health of the Guangdong Academy of Veterinary Sciences in May 2017.
Design of the trial
4 groups, 20 broilers/group.
All animals received starter feed with 21% protein from day 1 to 6. From day 7 to slaughter, birds received feed with 28% protein content.
On day 10, groups from 1 to 3 received an oral inoculation of 1000 oocyst Eimeria necatrix/chick.
On day 14, groups from 1 to 3 received oral inoculation Clostridium perfringens (strain HZ2-2 ) with 1.0×108 CFU/chick.
Slaughter at day 16. Collected data: live weight, feed consumption, FCR and average lesion score.
Results
Score of lesions by Clostridium perfringens 0:no lesions;1+:intestinal wall is thinner and more fragile;2+:local necrosis; 3+:large area of necrosis;4+:signs of severe necrotic enteritis
Conclusions
Chickens fed with GrowthPlus showed similar results to virginamycin in terms of FCR, score of lesions and presented a better weight gain than the ones treated with antibiotic.
This trial and our practical experience in the field confirm that GrowthPlus is a perfectly valid alternative to antibiotics in cases of necrotic enteritis.
Copyright © 2017 PlusVet Animal Health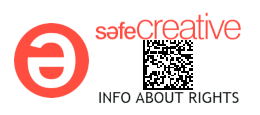 Picture of Clostridium perfringens found in Wikipedia. Picture of the hen found in Freepik.
Certain health statements may not be applicable in your geographical region. Product claims may differ based upon the requirements of your government.
Share the post "Experimental results of GrowthPlus in broilers infected with coccidia and Clostridium perfringens"