In September 2019, a success case in a leading sheep farm proved that ActiPlus© is effective to fight diarrhea in lambs.
OUTLINE OF THE CASE
The test animals were 9 lambs, 10-15 day-old, affected by diarrhea.
They were treated with ActiPlus© administered directly in the mouth, once a day, during 2 to 4 days, until the signs of diarrhea disappeared.
RESULTS
After the administration of ActiPlus© for 2-4 days (an average of 2.7 days), the diarrhea disappeared in all the animals. The daily weight gain during the trial was an average of 25.52 grams/day.
Pictures before the treatment
Pictures after the treatment
PRODUCT OF CHOICE
ActiPlus© is intended to maintain digestive health and to keep hydration in young mammals, preventing diarrhea and promoting growth during the suckling period.
It is formulated with synergistic ingredients:
Bactericidal and fungicidal essential oils, that reduce the number of pathogenic microbes in the digestive system.
Plant extracts with prebiotic effect, that promote the growth of beneficial bacteria in the gut.
Electrolytes to maintain hydration.
Sugars that are quickly absorbed and can be easily used as an energy source.
Vitamin E as a immune booster.
It is applied directly into the mouth of the animal using the dosing pump or with a syringe.

Picture of the lamb found here.


Copyright© 2019 PlusVet Animal Health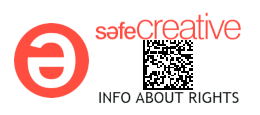 Certain health statements may not be applicable in your geographical region. Product claims may differ based upon the requirements of your government.
Share the post "Success case: ActiPlus©, the natural treatment against diarrhea in lambs"