Our experience in many pig farms shows that feeding piglets with phyto-active ingredients benefits the health status of the animals and brings economic gains.
In healthy animals, the main advantage of natural products is to raise productivity above the standards of the farm, while on the onset of diseases, phyto-active ingredients may help to counteract the negative effects of the illness on productivity.
A trial made in China in January 2014 with post-weaning piglets showed that adding PlusProtect Digestive© to drinking water improved performance even in adverse farming conditions.
CONDITIONS OF THE TRIAL
Post-weaning piglets, weaned at day 24.
Both groups were located in the same house and were diagnosed a viral digestive illness at the beginning of the trial. Both groups were treated against the disease with pharmacologicals.
Trial group was administered PlusProtect Digestive© through drinking water from day 27th to day 42nd.
RESULTS
Compared to control group, PlusProtect Digestive© counteracted the negative effects of the viral digestive infection on productivity, improving weight gain and FCR, promoting feed intake, reducing % of culled animals and % mortality.
Mr. Qi BaoHuai, Sales Representative, qibaohuai@plusvet.eu
New product !!!
SupraPlus® is a liquid cocktail for weaned piglets formulated with premium ingredients (phyto-active ingredients, electrolytes, rapidly absorbed sugars and vitamin E) to ensure that growth performance continues despite the challenges of infections and other adverse circumstances.
Image: Adapted by PlusVet Animal Health© with elements found in vectoropenstock.com
Certain health statements may not be applicable in your geographical region. Product claims may differ based upon your government requirements.
Copyright © 2014 PlusVet Animal Health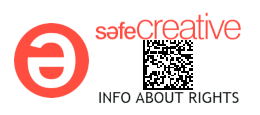 For more information on this topic and on our products, do not hesitate to contact us through info@plusvet.eu
Share the post "Phyto-active ingredients added to drinking water benefit your piglets even in adverse situations"