Last July, a success case in a commercial layer farm showed the effectiveness of GrowthPlus© in animals affected by necrotic enteritis and coccidiosis.
The efficacy of GrowthPlus© in mixed infections by Clostridium perfringens and coccidia was first demonstrated by a trial made in the Institute of Animal Health, Guangdong Academy of Veterinary Sciences, China.
Circumstances of the case
The birds were of a local breed of laying hens, aged 181 days. Both trial and control groups included 23,000 animals each and were located in the same house. All the groups had been diagnosed with necrotic enteritis and coccidiosis.
The test group received GrowthPlus© during 7 days. All the other health, nutritional and management parameters, as well as the environmental conditions, were the same for both groups.
Appearance of the feces before and after the administration of GrowthPlus© in the trial group
Before the use of GrowthPlus©: the feces of the layers contained a big amount undigested feed, with visible corn kernels, and necrotic material (pieces of the diptheritic membrane that is a distinctive sign of necrotic enteritis). The feces showed high viscosity and humidity.
After the use of GrowthPlus©: the feces of the layers improved significantly. Only a small quantity of corn kernels and necrotic material could be seen. The viscosity and the humidity of the feces returned to normal.
The feces of the control group didn't show any improvement during the period of the test.
In hot and humid periods, it is common to find a mixed infection by Clostridium sp. and coccidia in poultry farms. Coccidiosis is a predisposing factor for necrotic enteritis, as described in this article.
Antibiotics are the treatment of choice for necrotic enteritis, but many of them leave residues in eggs, so there is a withdrawal period and eggs can not be sold during this interval. Also, it is often impossible to effectively use antibiotics since the disease progresses very fast and the toxins involved produce irreversible intestinal damage. GrowthPlus© is an excellent alternative to antibiotics in layers.
Products based on plant extracts with microbiocide and prebiotic properties, such as GrowthPlus© and PlusProtect Digestive©, help to restore or maintain gut heath, avoiding the proliferation of Clostridium perfringens and coccidia. In prevention programs, administration should begin before the pullets are transferred to the laying farm and given during the production peak.
Copyright© 2018 PlusVet Animal Health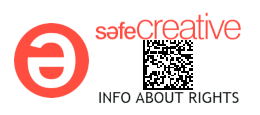 Picture of Clostridium found here.
Certain health statements may not be applicable in your geographical region. Product claims may differ based upon the requirements of your government.
Share the post "Success case: GrowthPlus© in laying hens affected by necrotic enteritis and coccidiosis"