Essential oils are given by drinking water or mixed with feed for a variety of applications, including gut and respiratory health, liver stimulation or immune support, with proven effectiveness.
In cases of heat stress, respiratory diseases or poor air quality, essential oils can also be sprayed in the air of the farm, achieving a direct action on the respiratory system.
It is interesting to note that spraying essential oils in the environment has other beneficial effects:
We know by our laboratory tests and the field experiences that essential oils in liquid form are excellent disinfectants. In example, some months ago we proved that our product PlusBreathe© can be used in hatcheries and farms to get rid of the contamination by Aspergillus.
On the other hand, it is prominent that essential oils are highly volatile and evaporate quickly on contact with the air, forming a vapor. Thanks to this characteristic, when essential oils are sprayed in a room, the vapor diffuses promptly all over the room.
In this experiment, our target was to find out if the essential oils contained in PlusBreathe© keep their disinfectant properties against E. coli even after evaporation, that is, in vapor phase. If PlusBreathe© in vapor phase can still inhibit the growth of E. coli, it means that whenever it is being used via spray for the well being of the animals, at the same time
PlusBreathe© is contributing to improve the level of disinfection of the farm and to reinforce biosecurity.
Experimental place and time
Made in the laboratory of PlusVet Animal Health, March 2019.
Target
To verify the antibacterial activity against E.coli of PlusBreathe© in vapor phase.
Principle of the experiment
Essential oils were placed inside a closed Petri dish, placed upside down, and allowed to evaporate. The essential oils in vapor form arrive to the growth medium, where a test microorganism is seeded, and may inhibit the growth of the said microorganism.
The concentration of essential oils was calculated as the quantity of
PlusBreathe© per volume unit of air in the space between the lid where the essential oil is placed and the surface of the growth medium. (µl/mL)
The antibacterial activity of PlusBreathe© in vapor phase at different concentrations was evaluated by evaluating the growth of colonies of E.coli.
Materials
Strains: E.coli strain, purchased from Qingdao Hope Bio-Technology co., LTD.
Medium: Mueller-Hinton Agar.
Product: PlusBreathe
Methods
1. Preparation of bacteria-containing Petri dish: 15 mL of MH agar medium cooled to 45℃ was added to each Petri Dish dish under sterile conditions. While the medium was still liquid, 100 µl of an inoculum of E. coli (3 x 104cfu /mL) was added and stirred. The medium was allowed to solidify.
2. 100µl, 500µl and 1000 µl of PlusBreathe© was added on the lid of different Petri dishes and allowed to evaporate, obtaining a concentration equivalent to 1µl/mL, 5µl/mL, and 10µl/mL in the space between the lid and the growth medium.
3. In the blank control, sterile water was used instead of PlusBreathe© .
4. The plates were sealed with Parafilm to prevent the vapor from leaking, kept upside down and incubated at 37℃ for 24 h.
Results
Conclusions
PlusBreathe© reduces by 96.6% the nº of colony forming units/plate of E.coli at a concentration in the vapor of 1 µl/mL. It is able to inhibit completely the growth of E.coli at a concentration in the vapor of 5 µl/mL or higher.
It can be concluded that the regular use of PlusBreathe© by spraying in the environment improves the level of disinfection of the farm, reducing the contamination by E.coli, and reinforces biosecurity.
Essential oils are considered to be much safer than chemical disinfectants and do not create resistance.
Practical use of essential oils for cleaner air and environment
By administering essential oils by drinking water it is possible to reduce the amount of ammonia-producing bacteria in the manure.
When air quality is bad, spraying essential oils in the air helps to give a feeling of "cleanliness" and to prevent respiratory problems.
Certain essential oils are natural and non-toxic insect repellents. By spraying them in the air we can reduce the number of flies and other insects.
Product of choice
PlusBreathe© contains essential oils with natural antiseptic, antioxidant, expectorant and mucolytic activity. It has a refreshing taste that makes the product very useful in cases of heat stress.
It is indicated for birds, ruminants, pigs and rabbits of all ages. It can also be sprayed in the environment of the farm. Contact us for more information about the use of this product.
Ms. Lizhichao, Research and Development
Copyright© 2019 PlusVet Animal Health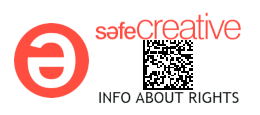 Picture found here.
Certain health statements may not be applicable in your geographical region. Product claims may differ based upon the requirements of your government.
Share the post "The application of PlusBreathe© via spray improves the level of disinfection of the farm"